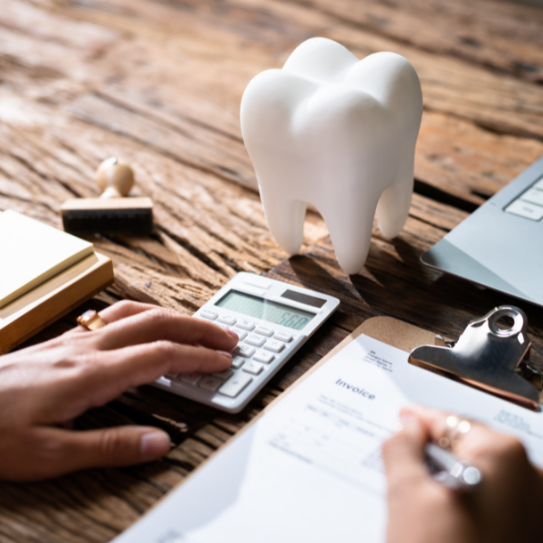 Dentist in Mclean
A healthy smile enhances our appearance and plays a crucial role in our overall well-being. Regular dental check-ups and treatments from your dentist in Mclean are essential to maintaining optimal oral health. However, the cost of dental care can often pose a significant barrier for many individuals and families.
That's where dental insurance comes into play, providing financial support and peace of mind. In this blog, we will delve into the world of dental insurance, exploring its benefits and shedding light on two prominent providers, Cigna Dental and Delta Dental.
Understanding Dental Insurance 
Dental insurance is designed to help individuals manage the cost of dental care by covering a portion of the expenses associated with preventive, routine, and restorative treatments. It offers a range of coverage options, allowing policyholders to choose a plan that aligns with their specific needs and budget. 
Typically, dental insurance plans provide coverage for preventive services like cleanings and exams, as well as more extensive procedures such as fillings, extractions, and root canals.
Cigna Dental – Promoting Comprehensive Coverage
Cigna Dental is a trusted name in dental insurance, offering various plans tailored to individual and family needs. Their plans often include coverage for preventive services, essential treatments like fillings and extractions, and major procedures such as crowns and bridges. 
Cigna Dental prioritizes preventive care, encouraging policyholders to schedule regular check-ups to prevent dental issues before they escalate. With an extensive network of dentists, Cigna Dental aims to provide accessible and quality dental care to its members.
Delta Dental: Pioneering Dental Health
Delta Dental is another leading dental insurance provider committed to promoting oral health and well-being. Their coverage options include preventive, primary, and major dental treatments, ensuring comprehensive care for policyholders. 
Delta Dental stands out for its expansive network of dentists, enabling members to choose from a wide range of trusted professionals. With a focus on prevention and education, Delta Dental emphasizes the importance of regular dental visits and offers resources to support policyholders in their oral health journey.
The Benefits of Dental Insurance:
Financial Protection: Dental insurance alleviates the financial burden associated with dental treatments. Covering a portion of the expenses makes dental care more affordable and accessible for individuals and families.
Preventive Care: Dental insurance plans often prioritize preventive services, encouraging policyholders to maintain regular check-ups and cleanings with their dentist in Mclean. This emphasis on prevention helps identify dental issues early on, leading to timely intervention and potentially reducing the need for more extensive and costly treatments.
Network of Dentists: Dental insurance providers like Cigna Dental and Delta Dental have extensive networks of dentists, offering policyholders a broad choice of qualified professionals. This ensures access to quality care and the ability to find a dental provider that suits individual preferences and needs.
Peace of Mind: Dental insurance provides peace of mind, knowing that you are financially protected in case of unexpected dental issues. It allows individuals and families to focus on their oral health without worrying about the financial implications.
Visit Your Dentist in Mclean, Virginia
At Smile Mclean Dentistry, we understand the importance of dental insurance in ensuring our patients can access the care they need. Whether you choose Cigna Dental or Delta Dental, your dentist in Mclean gladly accepts both providers and strives to deliver exceptional dental services to our community. 
Don't let financial concerns prevent you from achieving a healthy smile. Contact us today to schedule an appointment with your dentist in Mclean, Virginia, and learn more about how dental insurance can benefit you and your loved ones. Investing in dental insurance is an investment in your oral health, well-being, and confidence. Take the first step towards a healthier smile by exploring dental insurance options today!