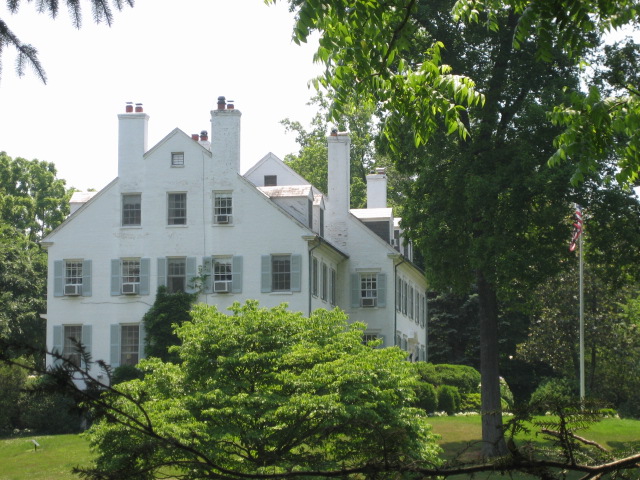 McLean, VA and Family Dentistry at Smile McLean
Welcome to McLean, VA, a captivating community steeped in history and nestled within the stunning landscapes of Northern Virginia. As you embark on your dental journey with us, take a moment to explore the intriguing past that shapes McLean's present.
A Glimpse into the Past: McLean's Historic Heritage
McLean's history dates back to the 18th century when the area was a rural farming community and home of a Revolutionary War hero, Light-Horse Harry Lee. Over the years, it evolved into a bustling suburb with a blend of historic landmarks and modern developments. The Langley Schoolhouse, a charming one-room schoolhouse, stands as a cherished reminder of our local educational legacy.
As you stroll through the picturesque streets, you'll encounter beautifully preserved historic buildings and landmarks, each with its own tale to tell. Embrace the inspiring spirit of history that graces this enchanting community as you discover the treasures that lie within its roots.
Exciting Adventures Await: Things to Do and See in McLean
McLean offers a delightful array of activities and attractions to captivate every visitor's heart. Whether you seek outdoor adventures or cultural experiences, you'll find something to delight your senses in this vibrant locale.
Embrace the raw beauty of nature at Great Falls Park, where the majestic Potomac River cascades over rocky cliffs. Enjoy scenic hiking trails, picnics amidst lush greenery, and breathtaking views of the waterfalls, providing a tranquil escape from the urban bustle. For families with young children, Clemyjontri Park is an absolute must-visit. This innovative and inclusive playground offers endless opportunities for fun, with colorful play structures, a carousel, and ample open space for games and picnics.
Dive into McLean's thriving arts and culture scene at the McLean Community Center. Enjoy performances, art exhibitions, and a diverse range of recreational programs for all ages. Indulge in retail therapy at Tysons Corner Center, one of the largest shopping malls on the East Coast. With an impressive selection of shops, boutiques, and dining options, it's a shopper's paradise.
Nature enthusiasts will find solace in Scott's Run Nature Preserve, offering scenic trails, serene streams, and opportunities for birdwatching and wildlife spotting. Immerse yourself in the performing arts at Alden Theatre, a vibrant cultural hub that hosts a variety of live performances, concerts, and theatrical productions.
This community presents a tapestry of enriching experiences for residents and visitors alike. As you explore the wonders of this captivating community, let our dental practice be your guide to maintaining your oral health and preserving radiant smiles. With McLean's fascinating history and vibrant attractions, your dental journey becomes a memorable adventure in this charming corner of Northern Virginia.
Smile McLean Dentistry in McLean, VA
We love serving the people of McLean, VA and helping them achieve their healthy smile goals. Whether that means essential preventative dentistry through regular cleaning appointments, pediatric dentistry services for keeping your kids' smiles healthy, or even cosmetic treatments like veneers to give your smile a pearly white gleam, we look forward to being your partners in lifelong dental health. Check this map if you need directions to our practice.
If you are unsure whether your situation is considered a dental emergency, do not hesitate to contact us anyway. We quickly diagnose and determine the gravity of the problem and treat you according to your emergency needs promptly. Sometimes life happens, and there are just times when dental care is immediately needed. In these times, an emergency dentist is who you need to call.