It's never too early to start thinking about your baby's oral health! In fact, the American Dental Association (ADA) recommends that parents take their children for their first dental visit by their first birthday. This helps establish a foundation for healthy oral habits that will last a lifetime. In this blog, we will discuss everything you need to know about your baby's first dental appointment: why it's necessary, how to choose a dentist, how to prepare, and what to expect during this first dental appointment.
Does my baby need to see the dentist if they don't have all their teeth?
Since dentists are primarily focused on keeping teeth healthy, many people assume that their child does not need to see the dentist until they have all their teeth. However, it's important to take your child to the dentist after their first tooth comes in and no later than their first birthday. This is because babies are susceptible to developing cavities, especially in their baby teeth. As soon as their baby teeth erupt, they are susceptible to decay. Therefore, it is essential to start your child's dental care as soon as their first tooth erupts.
Even though your child will eventually lose their baby teeth starting around the age of 6 or 7, it is important to prevent the premature loss of baby teeth. This is because baby teeth serve several important purposes before they are naturally lost. These include:
Helping your child chew their food
Assisting with speech development
Maintaining proper spacing for adult teeth
Providing placeholders for adult teeth
If baby teeth are lost too early, it can cause problems with your child's bite, make it difficult for them to eat certain foods, and affect their speech development. It can also cause spacing problems for adult teeth, which can lead to crooked teeth. Therefore, it is essential to take care of baby teeth and prevent cavities. The best way to do this is by taking your child for regular dental appointments starting at a young age.
The ADA recommends that children see the dentist every six months for a cleaning and check-up. However, some children may need to be seen more frequently if they are at a higher risk for cavities or other dental problems. Your child's dentist will be able to determine how often your child needs to be seen based on their individual needs.
Choosing a Dentist
When choosing a dentist for your child, the first thing you should know is that there is a difference between a family dentist and a pediatric dentist. Family dentists are trained to treat patients of all ages, while pediatric dentists complete an additional two to three years of training focused specifically on caring for the unique needs of infants, children, and adolescents. Because of their specialized training and experience, pediatric dentists are usually the best choice for your child's first dental visit. However, some family dentists also have specialized training for treating children and there's the added bonus of being able to have both you and your child's dental needs met in one place.
Preparing for Baby's First Dental Visit
When you call to schedule your child's first dental appointment, the dentist or office staff will likely ask you a few questions about your child's health. They may also ask you about your family's dental history. It's important to be prepared and honest when answering these questions as they will help the dentist determine what type of care your child needs.
It may also be helpful to make a list of questions to ask your child's dentist before their appointment. Here are some common questions to get the ball rolling:
What type of toothpaste should I be using for my baby?
How often should I be brushing my baby's teeth?
What are some signs that my child may need to see the dentist sooner than scheduled?
What can I do to help prevent cavities in my child's teeth?
What are sealants and when are they recommended?
How can I help alleviate the pain of teething?
How much is too much when it comes to thumb or pacifier sucking?
To get your child ready for their first appointment, you can start to read books about dentists and make a game out of opening their mouth. You can also have them play "dentist" with you to get familiar with what will happen. Finally, it is important to schedule their appointment at a time that won't interfere with their nap schedule. A well-rested child is more likely to be cooperative.
You should also plan to arrive early for your child's appointment so that you have time to fill out any necessary paperwork. In some cases, you may also be able to fill out any necessary paperwork ahead of time. Arriving early also saves you the stress of being late. It is important that you remain calm before and during your child's appointment so that they are calm as well.
What to Expect During Baby's First Dental Visit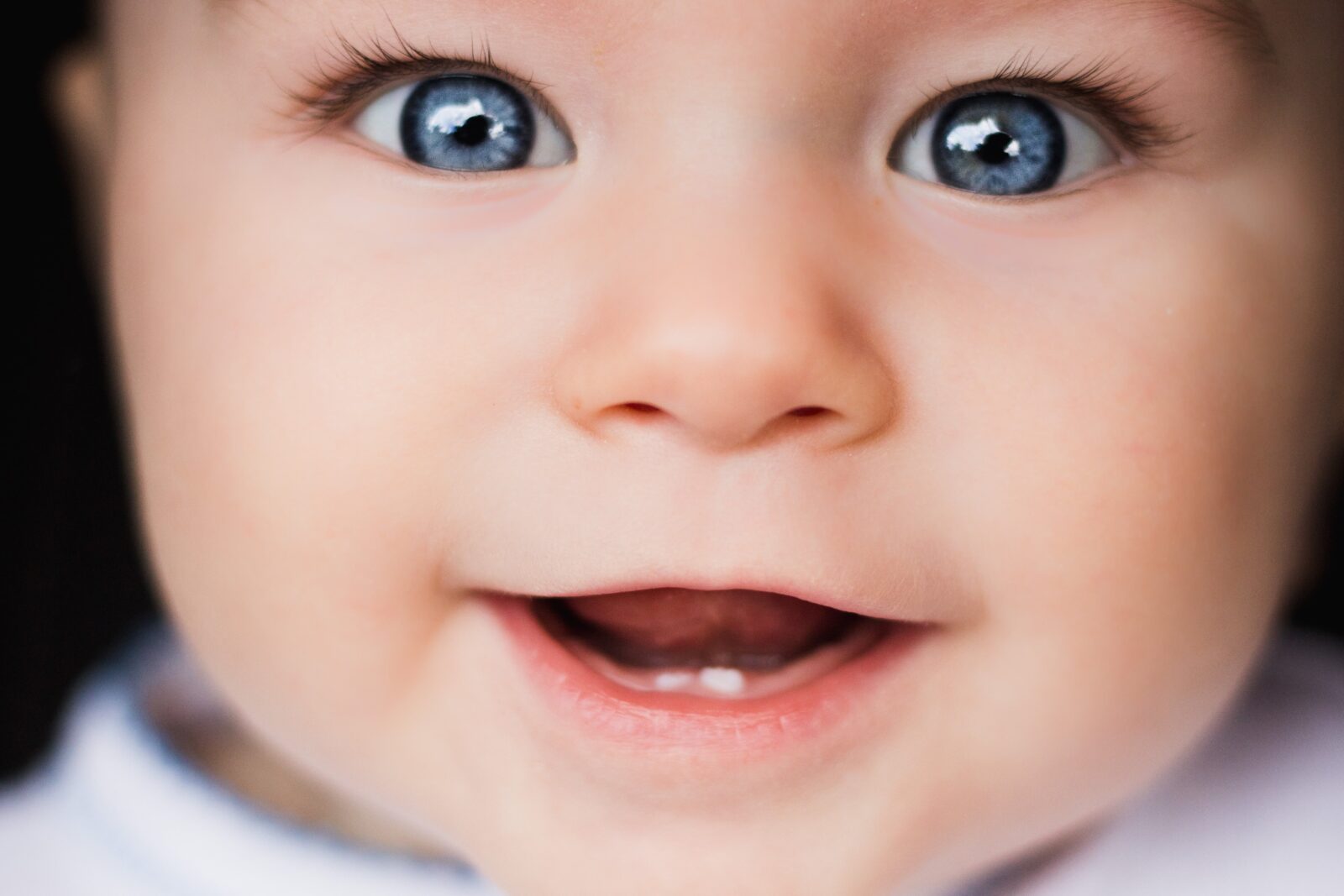 At your child's first appointment, the pediatric dentist will take a thorough medical and dental history. This is important in order to identify any risk factors that may impact your child's oral health. In many cases, your child will be seated in your lap for the duration of their appointment. The dentist will then perform a comprehensive examination of your child's teeth, gums, and mouth. This will allow them to identify any areas of concern and develop a treatment plan accordingly.
Your child's dentist will also discuss proper oral hygiene habits with you and your child. They may show you how to properly brush your child's teeth and answer any questions you have about caring for your child's smile. In some cases, the dentist may also provide a professional cleaning and/or fluoride treatment.
If you have any concerns about your child's oral health, this is the time to ask the dentist. They will be more than happy to address any questions or concerns you may have. Remember, it's never too early to start thinking about your child's dental health!
We hope this article has been helpful. If you have any further questions, please don't hesitate to contact us. We would be more than happy to answer any of your questions! Thanks for reading!