If you're like most people, you probably don't floss as often as you should. Flossing is one of the most important things that you can do for your oral health, but it can be difficult to do properly. In this blog post, we will discuss the best way to floss your teeth and provide some tips to make it easier! First, we will explain the importance of flossing and how it benefits oral health. Then, we will provide a step-by-step explanation on how to floss your teeth. Finally, we will list additional tips to make flossing easier for you!
Why Flossing is Important
The importance of flossing cannot be understated. Flossing helps to remove plaque and bacteria from the surface of your teeth and along the gums. This can lead to better oral health and can help to prevent dental problems like gum disease and tooth decay. While brushing your teeth is important, it does not remove all of the plaque and bacteria from your mouth. In fact, brushing your teeth only cleans about 60% of their total surface. The remaining surfaces, such as those in between two teeth, can only be properly cleaned using dental floss. This is why flossing is so important!
How to Properly Floss Your Teeth
Now that we've explained the importance of flossing, let's discuss how to properly floss your teeth.
Step #1: Choose the right floss
The first step is to choose the right type of floss for you. There are many different types of floss available on the market, so it's important to choose one that you are comfortable with. Once you've chosen the right type of floss, you can start flossing your teeth!
Step #2: Prepare your floss
To floss properly, you will need to break off a piece of floss that is about 18 inches long. You will then wrap the excess floss around your middle fingers and hold it tightly.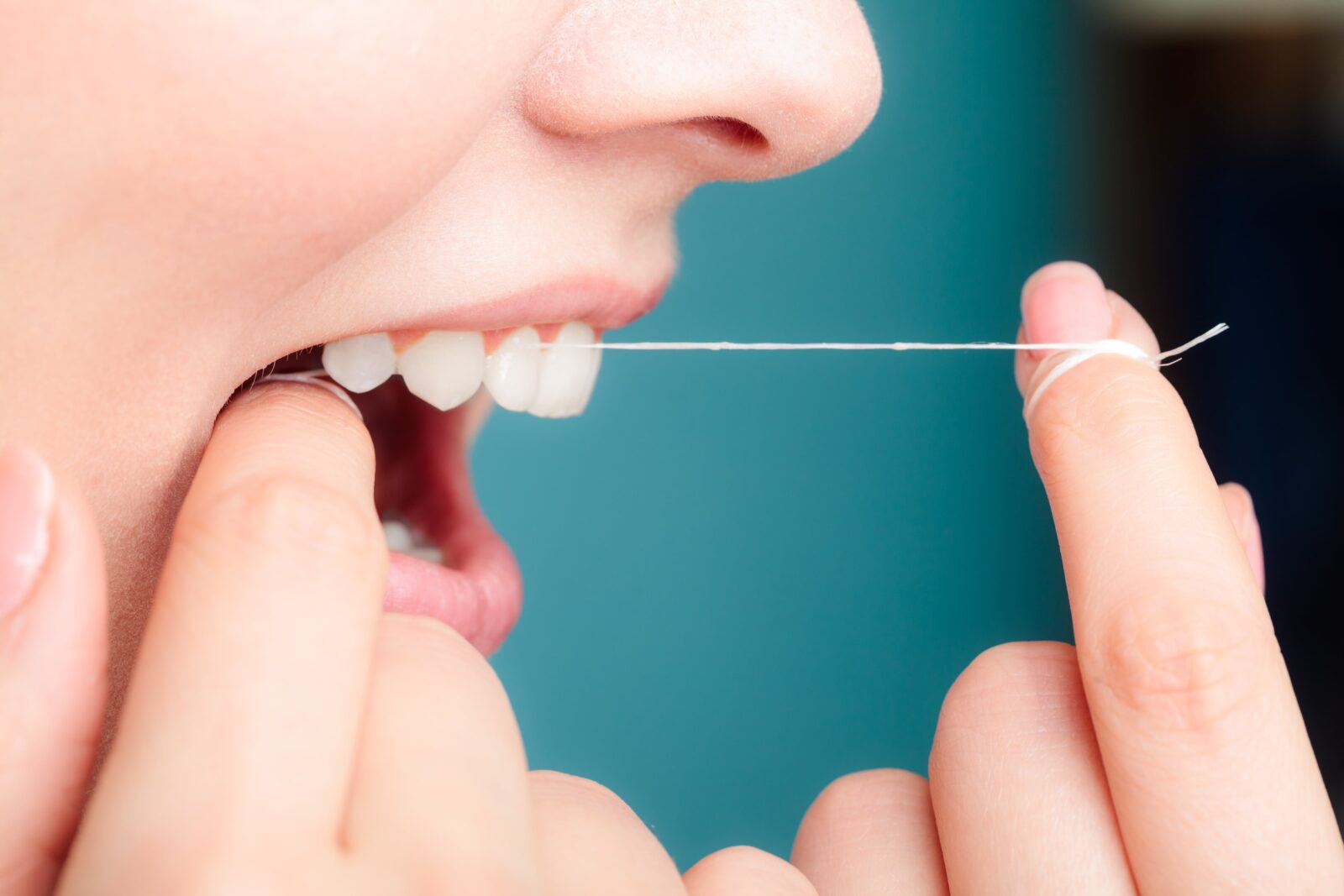 Step #3: Position the floss
Next, you will need to position the floss between two of your teeth. Start by holding the floss between your thumb and index fingers. You will then use your index fingers to gently guide the floss into place. As you do this, be careful not to smack the floss against your gums since this can cause irritation.
Step #4: Gently slide the floss up and down
Once the floss is in place, you will need to gently slide it up and down between your teeth. Be sure to move the floss away from your gums to avoid damaging your gums. You will also need to floss along the gum line by curving the floss into a C shape around the base of your tooth.
Step #5: Repeat the process
Once you've finished flossing one tooth, you will need to repeat the process on all of your other teeth. Be sure to use fresh sections of floss for each tooth to avoid spreading bacteria. Don't forget to floss behind the last molars as well!
Additional Flossing Tips
Here are some additional tips to make flossing easier for you: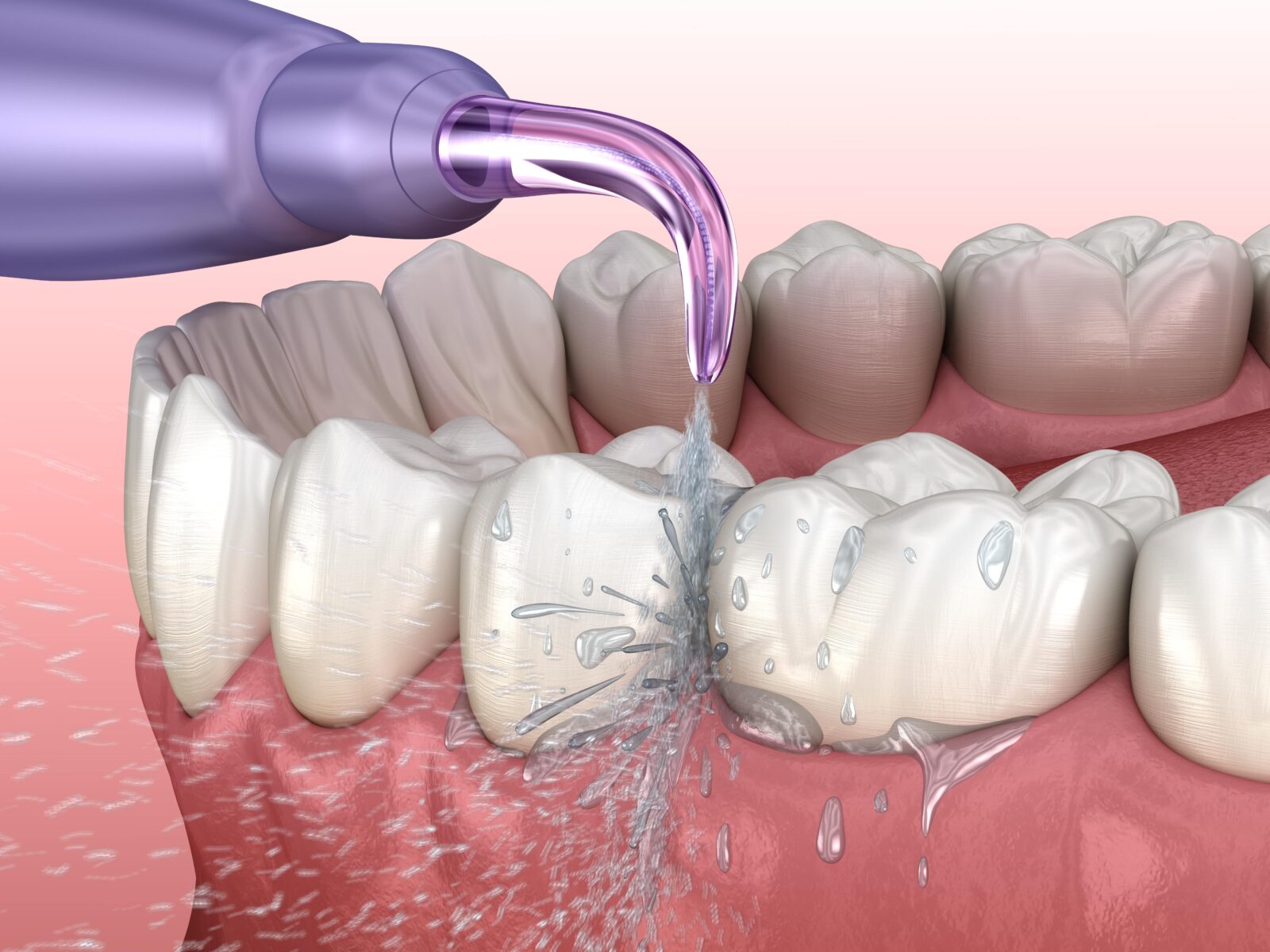 Use a water pick: A water pick, also known as a water flosser, is a device that uses a stream of water to remove plaque and bacteria from your teeth. Water picks can be very effective at cleaning your teeth and are much easier to use than traditional dental floss. They are also ideal for individuals with braces or other types of fixed oral appliances. If you have trouble flossing, a water pick may be a good option for you.
Use waxed dental floss: Waxed dental floss is easier to slide between your teeth and is less likely to shred. If you have trouble using regular dental floss, try using waxed dental floss instead.
Use a floss threader: A floss threader is a small, flexible piece of plastic that can be used to thread dental floss under bridges or other fixed appliances. If you have trouble flossing around bridges or braces, a floss threader may be a good option for you.
Floss before bedtime: It's important to floss your teeth at least once per day. However, flossing before bedtime is especially important since it removes plaque and bacteria that have built up over the course of the day.
Rinse your mouth: After you've finished flossing, be sure to rinse your mouth out with water or mouthwash. This will help to remove any plaque or bacteria that you may have missed.
In Conclusion
As you can see, flossing is an important part of oral care. By following the steps above, you can be sure to properly clean your teeth and avoid dental problems. We hope that this blog post has been helpful in teaching you how to floss your teeth properly. If you are still struggling, be sure to use our additional tips to make flossing easier for you! You should also speak with your dentist if you have any questions or concerns about flossing. Thanks for reading!