Dental anxiety is a common problem for both children and adults. In fact, it is estimated that as much as 60% of the population experiences some level of dental anxiety. This can lead to problems such as refusal to go to the dentist, difficulty getting their teeth cleaned, and general distress. If your child experiences dental anxiety, don't worry! There are many things you can do to help them overcome their fear. In this blog post, we will discuss the causes of dental anxiety in children, and then provide tips for helping them get through their appointment successfully!
Dental anxiety is often caused by a fear of the unknown. Children may not know what to expect at the dentist, and this can be very scary for them. Other common causes of dental anxiety include a fear of needles, a fear of pain, and a fear of being embarrassed. If your child is anxious about their dental appointment, there are a few things you can do to help them. Here are some tips:
Address Your Own Anxiety
If you suffer from dental anxiety yourself, the first thing you will want to do is try to decrease your own anxiety about the dentist. Take some time to work on your own relaxation beforehand so that you can be emotionally and physically present for your child. Decreasing your anxiety will make it less likely that your anxiety will breed more anxiety for them. If you are calm and relaxed, your child will likely be more relaxed as well.
Explain What to Expect
Because one cause of dental anxiety is a fear of the unknown, explain to your child what will happen at the dentist's in a calm and positive way. In most cases, your child will only need a dental exam and cleaning. You can explain that the dentist will look into the child's mouth and then use special tools to gently clean them, somewhat like regular brushing. By comparing aspects of the visit to things your child is familiar with, it will help your child feel more prepared and less anxious.
Try Playing Dentist
Once you have explained what your child should expect, you can also play "dentist" with your child at home to prepare for their appointment. This can help them get used to the idea of going to the dentist, and it will also show them that there is nothing to be afraid of. Take turns being the dentist and the patient so that your child can experience both sides. This also allows your child to "practice" holding their mouth open for the appointment. Incorporating play also helps make the experience a positive one.
Teach Your Child Relaxation Techniques
You can also teach your child some relaxation techniques. This could include deep breathing or visualization. There are a variety of techniques that can help your child reduce feelings of anxiety. This is not only beneficial for dental appointments, but for any other experience that induces anxiety. Teaching these techniques will not only help your child relax, but it gives them something else to focus on during their appointment.
Use Positive Reinforcement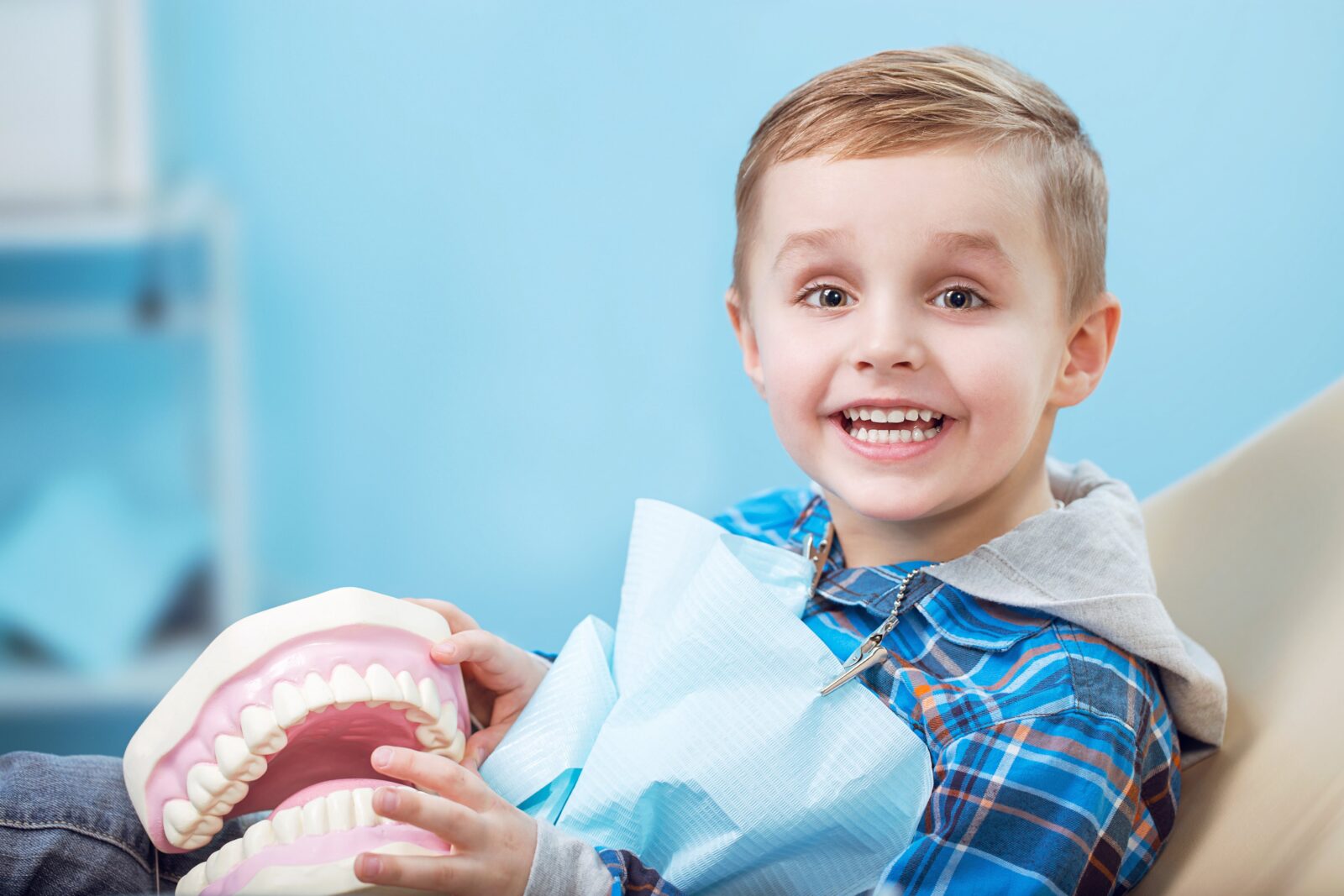 Fifth, use positive reinforcement before and after the appointment. For example, you might give your child a sticker, buy them a small toy, or take them for ice cream after they've been to the dentist. Some parents use going to the dentist as a fear tactic to get their child to brush their teeth. Unfortunately, however, this only promotes dental anxiety and the idea that the dentist is something to be feared. It also makes dental visits into a punishment rather than an opportunity to maintain oral health. When it comes to the dentist, always be positive and never use it as a threat.
Be Prepared
Finally, be prepared for the appointment. Make sure you know what time it is and where you need to go. Bring along any paperwork that you need. Being prepared will prevent you from being stressed the day of the appointment. As mentioned before, your emotional state directly affects your child's emotional state. Being prepared allows you to be less stressed, take your time, and focus on your child. This will set them up to have a positive experience.
In Conclusion
Dental anxiety is common, but there are things you can do to help your child overcome it. Address your own anxiety, explain what will happen at the dentist's office, play dentist with your child at home, teach relaxation techniques, use positive reinforcement before and after the appointment, and be prepared for the appointment. By following these tips, you can help your child have a positive experience at the dentist.